Customs
A vision of end-to-end digital customs clearance
Customs clearance in foreign trade is a highly regulated area, shaped by national and EU regulations, as well as through various requirements of the respective third countries. The large number of involved international players often do not have a common level of knowledge about the progress of customs clearance and the logistics process. Overall, customs clearance is (still) heavily paper-based.
Blockchain-Technology is able to provide a remedy. The development project BORDER by Blockchain Europe and its development and conceptualizations partners AEB SE and Adient, as well as the Working Group Customs and Blockchain, demonstrate this.
Development project BORDER
Development project BORDER
In the BORDER development project, research is being conducted into how and in which areas of the customs clearance process blockchain technology in combination with smart contracts can further automate existing processes and improve interaction between the players involved, including on an international level.
Working Group Customs and Blockchain
Working Group Customs & Blockchain
Initiated by the "UnConference Blockchain Europe" in April 2021, a multi-national "Working Group Customs and Blockchain" came together. The members are working on future application scenarios of blockchain technology in digital customs processing and their medium-term realization.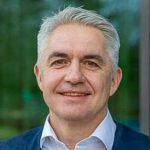 "Due to the numerous parties involved in the customs process, the currently paper-based procedure for the export accompanying document often causes a significant amount of work. This is precisely where our project aims to come in and digitize the export accompanying document throughout the entire process."
Dr. Ulrich Lison | Foreign Trade Expert and Member of the AEB – Board of Directors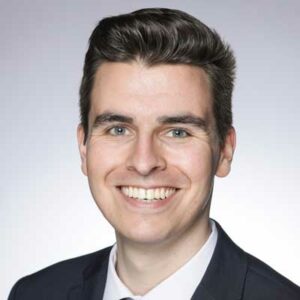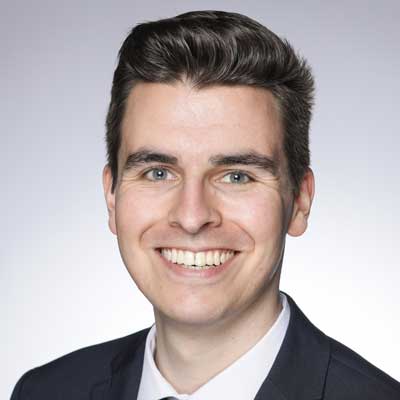 "In foreign trade, it is not (yet) possible to go completely without paper. Additionally, there is a information asymmetry between customs authorities and supply chain players. To change that, we're integrating international customs and logistics processes using blockchain technology."
Roman Koller | Blockchain Europe
Do you already know our newsletter?
We are happy to inform you about exciting topics, current developments and interesting events.