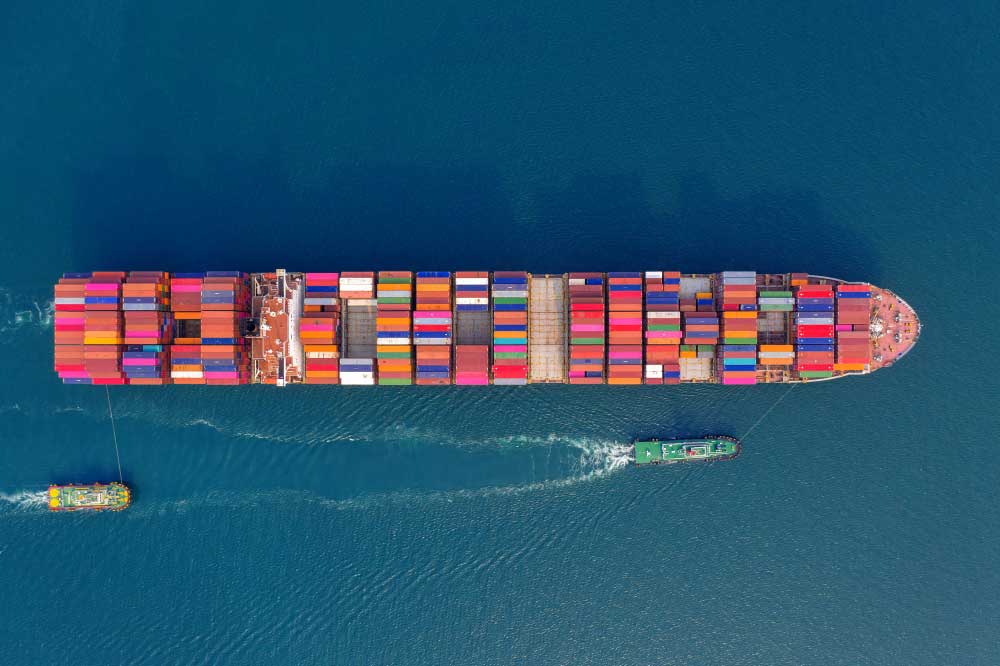 Development project BORDER
Automate processes, improve interaction
In the BORDER development project, research is being conducted into how and in which areas of the customs clearance process blockchain technology in combination with smart contracts can further automate existing processes and improve interaction between the players involved, including on an international level. The results will be transferred directly into practice through our partners.
The Goal: End-to-end digital and largely automated customs processing
All the partners involved want to have all customs documents available in digital form and make the paper form obsolete. The blockchain technology used is intended to make it possible to securely store digital processes and documents for all parties involved and – linked to the physical flow of goods – to update them. This would make their information traceable at all times for exporters (consignors), importers (consignees), logistics partners, transport companies, customs brokers and customs authorities, for example.
First step: Digitization of the export accompanying document
Approximately 165 million export procedures were declared to customs offices in 2020. Therefore, as a first step, the team selected the export accompanying document as a prototype for blockchain-based, digital customs processing. A software system, which will soon be made available open-source, writes the document to the blockchain and enables digital, tamper-proof and transparent processing throughout the entire import process.
BORDER – Digital export accompanying document
Screencast Open source system for blockchain-based customs clearance
The export accompanying document is merely the starting point. The digital folder, a combination of the Blockchain Europe basic components, will also provide room for further customs-relevant documents in the future.