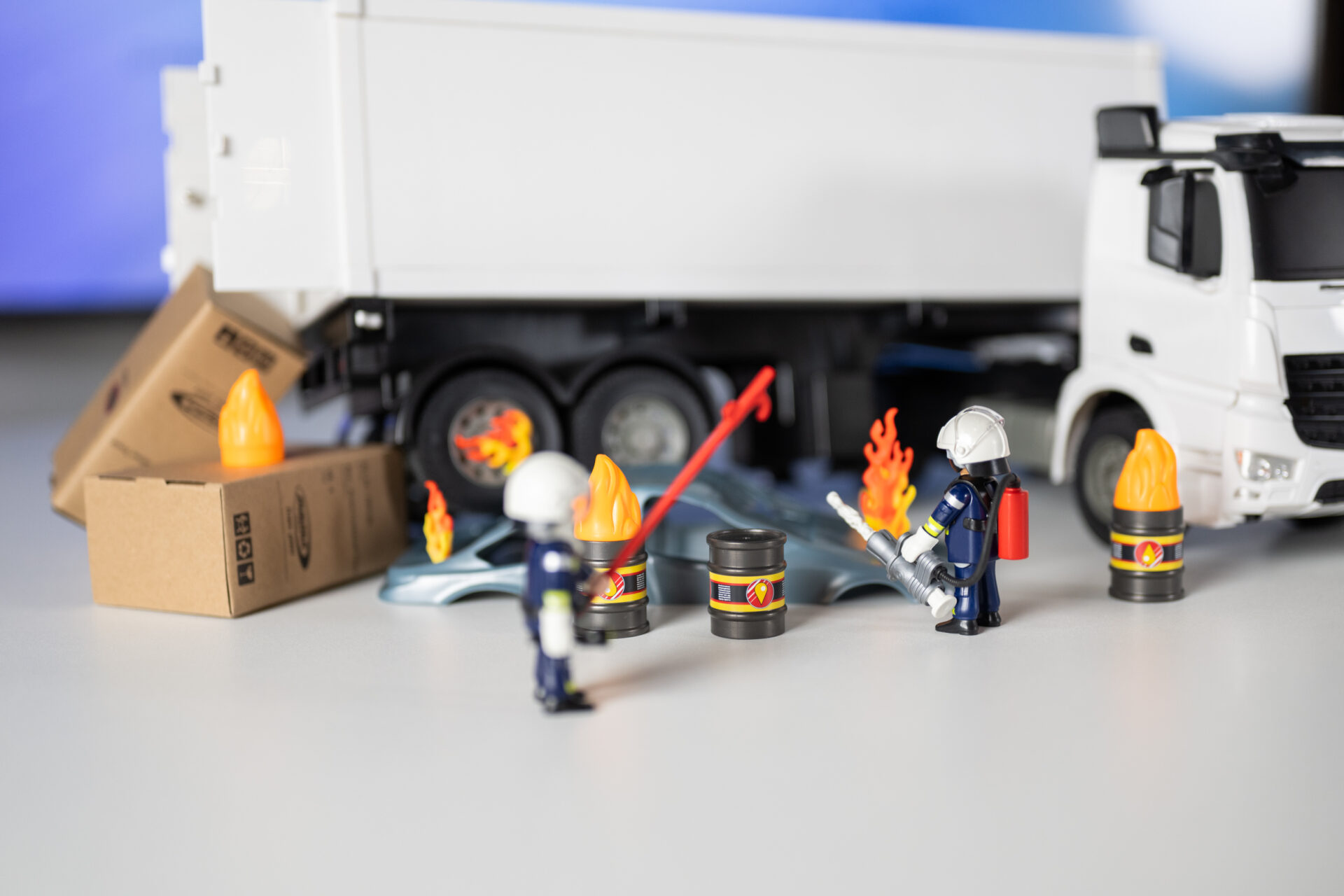 Research and Development Project dangerous
Digital and flexible dangerous goods handling
Dangerous goods handling is a discipline of logistics that is strongly influenced by legal regulations and requires the collaboration of many parties to ensure the protection of people and the environment from the properties of the goods transported, such as flammability, explosiveness, or toxicity. Even if the transport of dangerous goods represents a risk, the general need for transport is constantly increasing. Furthermore, more and more transported goods and substances are classified as dangerous due to constant tightening of legislation. Both effects cause a continuous increase of dangerous goods.
The goal of the development project "dangerous" is digitalized and automated handling of dangerous goods. The aim is to minimize time-consuming preparations for the transport of dangerous goods and at the same time to increase flexibility before and during that transport, in compliance with the applicable legal regulations. Furthermore, the focus is on ensuring traceability and persistent documentation of the process progress. The blockchain-based solution also enables processing of sensitive data, such as the type and quantity of dangerous goods or the time stamp of the goods' movement. The use case of dangerous goods also benefits from blockchain functionality for tamper-proof storage of specific information and data.
Blockchain user portal as progressive web application
Currently, a blockchain user portal is being developed as a progressive web application in which the user references all transport-relevant information about dangerous goods to the blockchain to increase the transparency of dangerous goods handling and transport. In accordance with their access rights, all other addressed parties, such as the consignor, carrier, and consignee of dangerous goods, have access to corresponding data and specific information. With transactions to the blockchain, all process steps are documented seamlessly and persistently, so that a "single source of truth" about the process progress exists. Among other things, open source blockchain components are being developed to map documents onto the blockchain in a tamper-proof manner or to display status changes during transport in real time.